HOW TO ORDER

1. Simply select the items you wish to purchase.

2. Click cart and then proceed to checkout.



3. No need to preregister, simply enter your details and follow the prompts.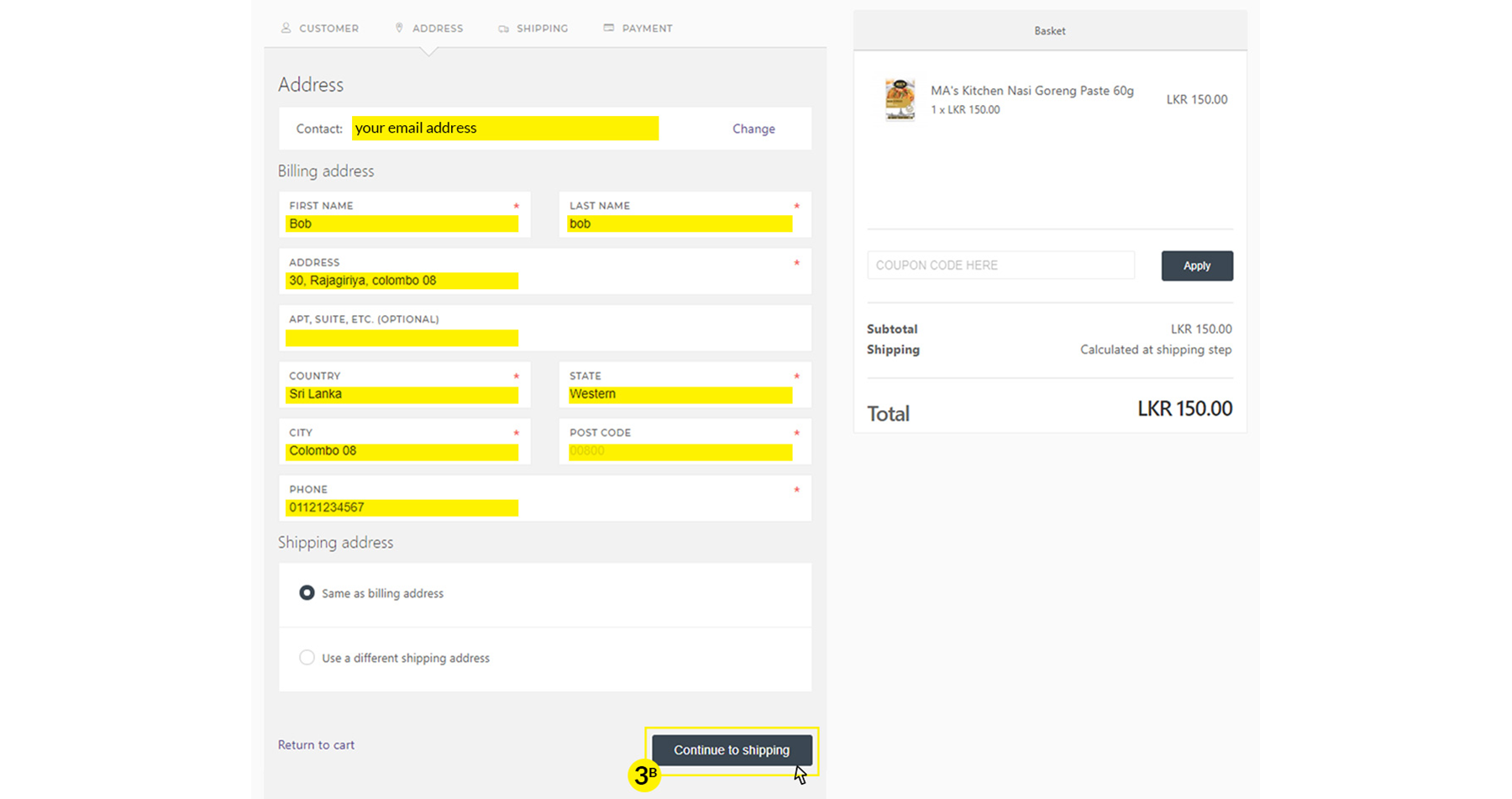 4. Select your area for delivery or indicate you would like to collect from our Colombo 08 address.




5. Pay via and bank transfer or card payment.


You're done!
Usually, we deliver orders made before 12noon on that day, after 12noon the following day.
-